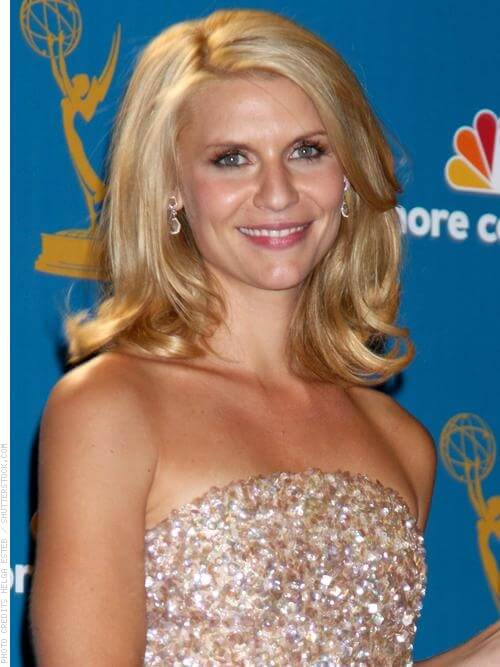 Claire Danes knows that sophisticated and glamorous hair is back in style. Sleek soft waves are perfectly placed and not overdone. Long bangs that sweep into medium and long layers graze the top of the shoulders elegantly. This is a fabulous look to try for a night out on the town.
How To Style:
You can try large hot rollers for this one or go the simpler route by using a large barrel curling iron and simply curling the ends of your hair.
Make sure your hair is parted deeply to one side and curl the ends of your bangs back and away from your face so they lay in the proper direction.
Recommended Hair Products:
Use Kerastase's Oleo Relax Serum to protect your hair from heat and help with humidity. Use Loreal's Elnett Strong Hold Hairspray to keep hair nicely in place.
Best Face Shape and Hair Type:
Soft curls complement all face shapes. This look would be fabulous on straight to wavy hair with little or lots of it!w
Tip:
You can tease your crown area slightly if you struggle with creating volume. A little backcombing will help you get the lift you are looking for. Just keep it simple though so you still stay modern and not retro.
Please give your comments if you like the post and also if you have any suggestions.