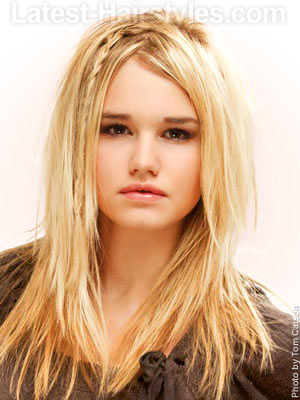 This hairstyle has it all: texture from the subtly shagged cut, the pale wheat blonde color, even a random braid/twist that peeks out! Great for pretty much any face shape and hair type, this cut is one that can be switched up by adding curls and won't go out of style.
Best Face Shape and Hair Type:
Any (finer hair density, keep the length in check so you don't look like you're sporting straggly hair).
Tip:
Don't think you need to have shiny hair for it to look healthy. Typically, well cared for hair looks healthy without that glossy look. Don't be afraid of adding in more texture throughout the ends with a product like Redken's Tousle Whip 04.
Please give your comments if you like the post and also if you have any suggestions.